EQUERRY CONDITIONING MASH
Product Description
EQUERRY CONDITIONING MASH
QUICK-SOAKING MASH FOR HORSES THAT NEED TO GAIN WEIGHT AND CONDITION.
Low levels of starch, 'Non-Heating' formula.
Good level of protein for muscle development and topline.
Highly digestible fibre sources including sugar beet.
Oil and linseed to promote condition and a shiny coat.
Includes a high level of yeast for a healthy digestive system.
With added vitamins and minerals including magnesium.
SMALL PONY (250KG)
1.0-1.5
LARGE HORSE (625KG)
3.25-3.75
The feeding guide below gives recommended daily intake which should be divided into two or more feeds per day. Conditioning Mash should be soaked for at least 5 to 10 minutes prior to feeding with equal parts or more of water to cube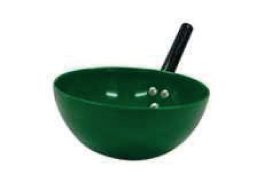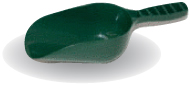 Weight & Height
TYPICAL HEIGHT
TYPE
WEIGHT (KG)
10-12hh Small Pony
Shetland, Dartmoor, Welsh Section A
250
12.2-14.2hh Pony
Show Hunter Pony, Connemara, New Forest, Fell, Welsh Sec B and C
375
15-16hh Horse
Thoroughbred, Thoroughbred x, Arab, Arab X, Welsh Cob, Connemara X
500
16.2-17.2hh Large Horse
Eventer, Thoroughbred X, Hunter, Warmblood, Sports Horse
625
Workload
Light Work
Ridden for ½ – 1 hour, 1-3 times a week e.g. hacking, schooling and local competitions.
Medium Work
Ridden for up to 1 hour approximately 5 times a week e.g. horses competing in Riding Club and Pony Club activities and novice level affiliated competitions.
Hard Work
Horses competing at affiliated competitions at higher levels including Three-Day Eventing, Endurance Rides, Point-to-Pointing, Polo.
Maximum TOTAL hard feed per FEED (dry weight)
10-12hh Small Pony
1.0kg/meal
12.2-14.2hh Pony
1.5kg/meal
16.2-17.2hh Large Horse
2.5kg/meal
Do you have some questions about this product? We'd love to help! Just fill out the form below.
"*" indicates required fields